Italian charcuterie, a jewel in the Italian culinary tradition, is renowned and appreciated worldwide for its quality, craftsmanship and distinctive taste. The Italian tradition of salumi production goes back centuries and has cultivated a wide range of exquisite foods. In this article we will take a closer look at some of the most prestigious Italian charcuterie products and explore how their history is intertwined with that of the authentic Berkel slicers, which enhance and highlight their flavours while preserving their original taste.
Italian charcuterie
Italian salumeria is the art of producing and selecting high quality charcuterie, starting with careful and respectful handling of the raw materials. This culinary tradition is deeply rooted and offers a wide range of products with unique characteristics: each region has its own territorial peculiarities and unique geographical conditions, which give rise to top quality products. Italian salumi are made with top-quality ingredients and production methods that have been handed down through the generations, giving them a unique flavour.
Parma ham: the jewel of Italian charcuterie
Prosciutto di Parma is one of the most famous and appreciated Italian cured meats in the world.
Produced in the Emilia-Romagna region, this raw ham is matured for a long time, giving it a mild and delicate flavour. Thinly sliced, Prosciutto di Parma is served alone or as an ingredient in many traditional Italian dishes.
Slicing Parma ham with an antique Berkel flywheel slicer makes it possible to obtain thin slices without heating the product, thus maximising the flavour.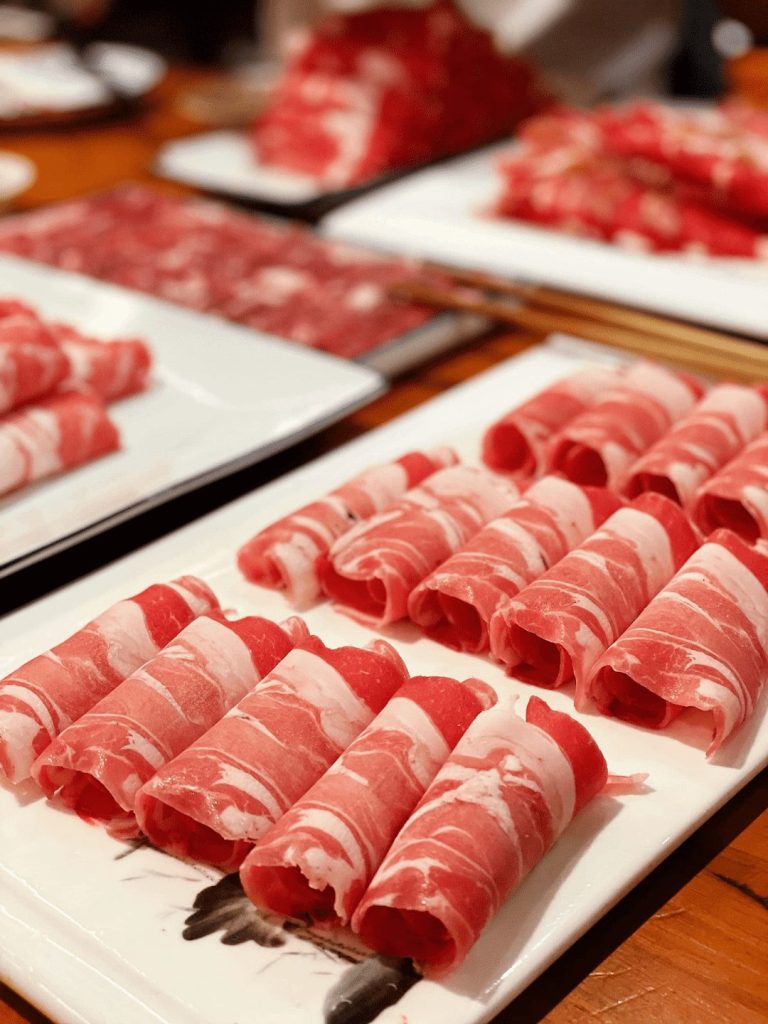 Salame Felino: an explosion of flavours
Salame Felino is another outstanding product of Italian charcuterie. Originating from the province of Parma, this salami is renowned for its soft texture and intense flavour. Made with high quality pork and a blend of aromatic spices, Felino Salami is perfect on a slice of crusty bread or as part of an antipasto.
Coppa: a delicious cured salume
Coppa is a cured salume from central and southern Italy. Made from the neck of pork, this speciality is characterised by its tender texture and rich flavour. Coppa is sliced thinly and served as an aperitif or as an ingredient in dishes such as sandwiches and salads.
Speck: between flavours and memories
Speck is a smoked salume from Alto Adige, a mountainous region in northern Italy. This aged salume is smoked with beech wood, which gives it a unique smoked flavour. Slicing bacon requires a sharp blade. Restored Berkel slicers allow thin slices of bacon, which enhances the flavour.
The advantages of Berkel's original restored slicers
Original Berkel flywheel slicers are essential tools for slicing charcuterie precisely and evenly. They are made of high quality materials and use sharp blades to ensure perfect slices.
With a history spanning more than a century, they represent excellence in the field and are widely recognised by professionals as the preferred tools for obtaining thin and even slices of exquisite charcuterie.
Berkel slicers are designed for absolute precision when slicing charcuterie. With a sharp blade and a precise adjustment mechanism, you can obtain evenly thin slices. The precision guaranteed by Berkel slicers ensures that every slice of charcuterie is cut to perfection. The manual mechanical movement prevents the blade from heating up, as happens with modern electric slicers, thus preserving the quality of the charcuterie. As with some modern professional slicers, it is possible to adjust the slice thickness to achieve the desired result.
The design of Berkel slicers is a true work of art. In addition to their exceptional performance, these slicers have an elegant and luxurious appearance. Adding a Berkel slicer to your kitchen will add a touch of class and sophistication to your space.
Where can I buy an original Berkel slicer?
There are several models of authentic Berkel flywheel slicers available. The team at Artigiani del Restauro has been restoring Berkel slicers to their original beauty through a unique restoration process for 33 years. Contact us for further information!Inizio modulo