ORIGINAL SLICERS
AUTHENTIC RESTORED VAN BERKEL
SLICING MACHINES
Each Original Slicers' Van Berkel slicing machine, fully restored by skilled Italian craftsmen, is a symbol of authentic and timeless identity.
Historical Van Berkel slicers, some of them over 100 years old, once restored to their original beauty and precision, represent a high-performance working tool as well as a distinctive interior design element for your home or business.
JOIN THE EXCLUSIVE COMMUNITY OF VAN BERKEL ORIGINAL SLICERS ENTHUSIASTS: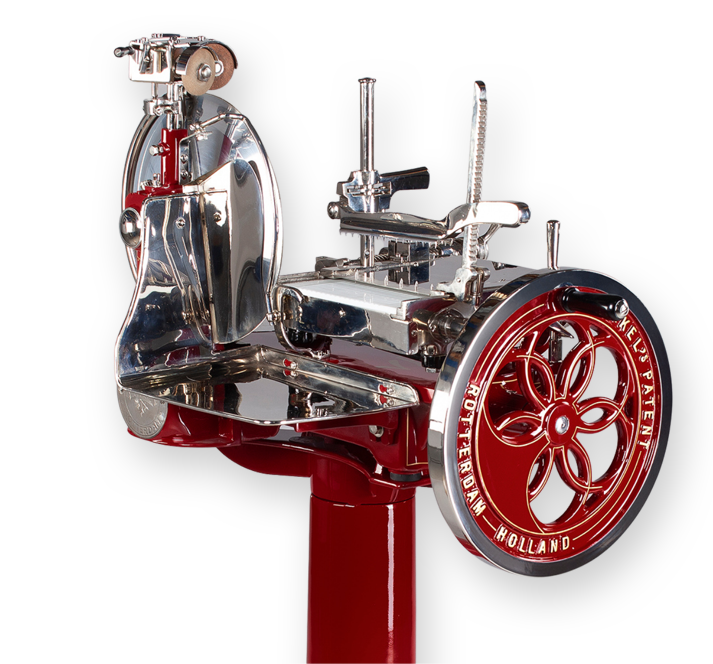 Why choose an Original Restored Van Berkel Slicer?
All of our authentic Van Berkel flywheel slicers are original pieces, complete in all their parts, restored in Northern Italy through exclusive craftsmanship and assembled manually.
PASSION FOR TRADITION, AND FOR QUALITY FOOD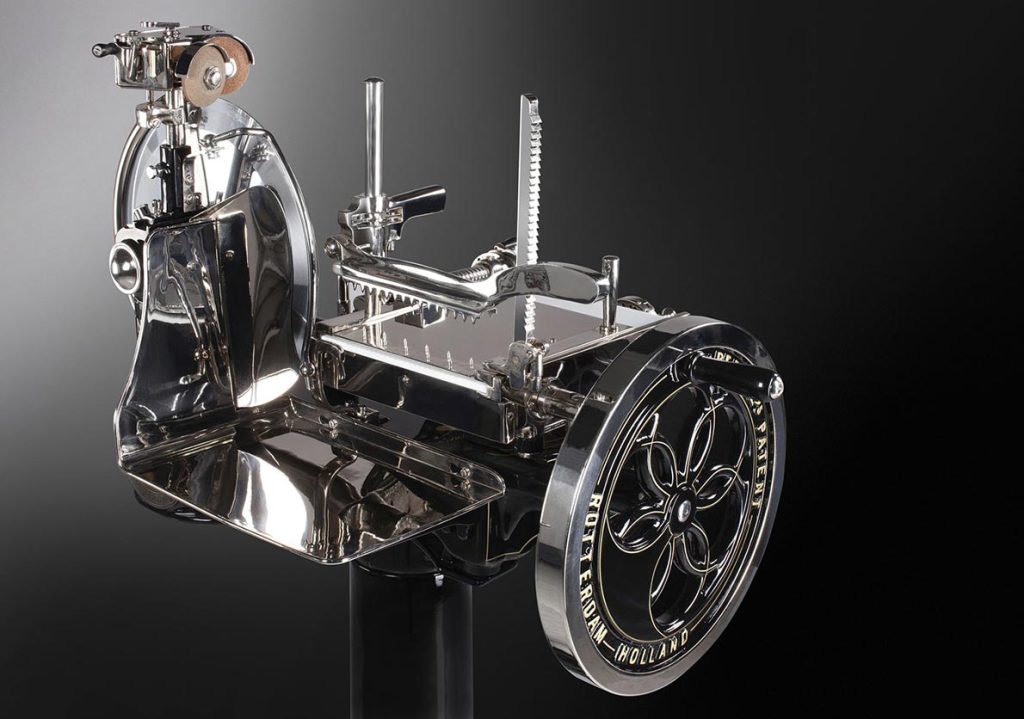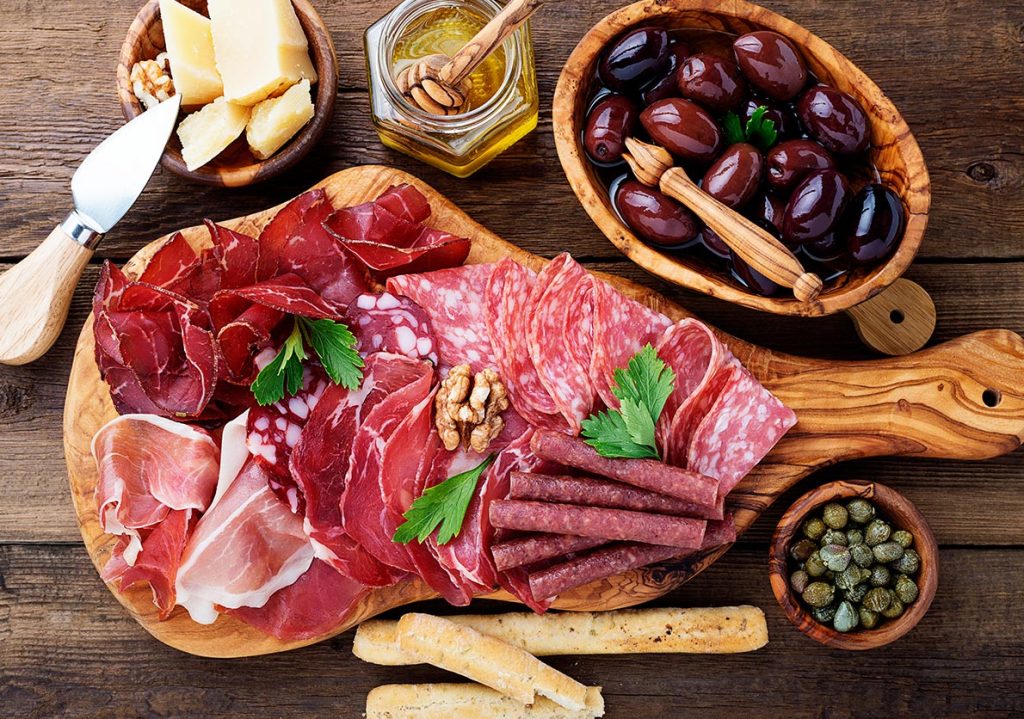 Restored Van Berkel Original Slicers work with the flywheel operating mechanism. Each complete turn of the flywheel corresponds to a complete turn of the cutting blade, a notable difference that distinguishes classic Van Berkel flywheel slicers and guarantees the preservation of taste, scents, flavors.
Every single restoration on our Original Van Berkel slicing machines is the result of the skillful mastery of Italian craftsmen,
combined with a deep knowledge of the components of these manual flywheel slicers.
3 STEPS FOR A PERFECT
ORIGINAL VAN BERKEL SLICER RESTORATION
OUR VAN BERKEL ORIGINAL SLICERS COMMUNITY
I was skeptical at first. Now I know the history and value of my Van Berkel flywheel original slicer, and I can no longer imagine my industrial style living room without it.
I have a passion for tradition and excellent quality food. Van Berkel restored flywheel slicer performs perfectly and completes the atmosphere for my costumers' unique experience!
I had no idea that slicers manufactured more than 100 years ago could be fully restored. A fellow architect recommended Original Slicers to me. Now I suggest them to my clients.
JOIN OUR COMMUNITY
OF VAN BERKEL ORIGINAL SLICERS ENTHUSIASTS:
Receive our quarterly Newsletter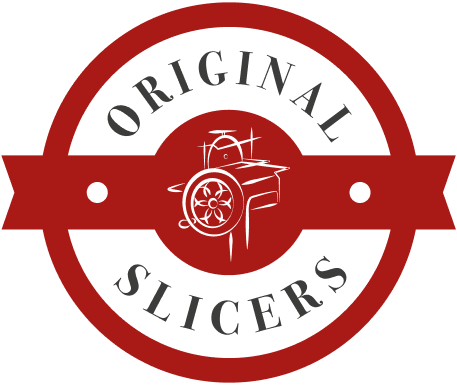 Original Slicers
by SLAYER BLADES SRL
Via Milano, 37 – 21040
Oggiona S. Stefano (VA) – Italy
P.Iva 00786200121